BUSINESS CONSULTING
Crafting a unique business model, developing strategies and building financial plans.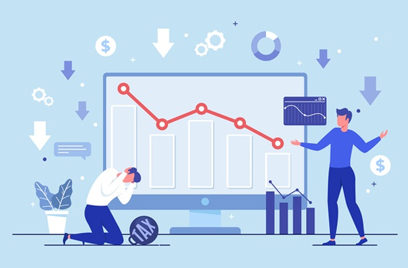 Financial Analysis
A company's financial situation is a multifaceted complex phenomenon. As Financial Analysts, we use company's data to assess its performance and then we advance further down to discern their strengths and weaknesses, assets and financial positions and make recommendations about how they can improve going forward.
We make projections about the future performance of companies by doing the vertical and horizontal financial analysis and analysis of profitability, liquidity, indebtedness, growth rate, profitability, cash flow etc. We then provide our monitored businesses with report statements and statistics which helps them in predicting their future development and making internal management decisions accordingly. Given the enormous value that's at stake, we believe in being extremely organized with our statistics, making sound and data-based assumptions and lending extreme attention to every detail and reviewing and re-reviewing our data before presenting it to you.
Business Development
Often all business needs are a fresh pair of eyes and a pair of experienced hands to improve certain aspects like growing sales, cutting costs and boosting efficiency. We offer responsible and dependable assistance to businesses to prosper and grow better in a diverse and competitive market.
Our specialist with experience in analytical skills, strategic business planning, business development, online marketing, supply chain management and automation help businesses bring real improvement in performance with increased sales, profitability, revenue-boosting, expanding market share and efficiency. Using our industry and market intelligence, we help businesses enter new markets and minimize their risk of investment decisions, create long term value and achieve sustainable business growth.
The coming years will be more dynamic, fast-moving and competitive than the present one. Mobilizing the power of the latest trends in business development and understanding of the market, NanzVision helps businesses in making vital decisions to unlock their unrealized potential.